---
RESOURCES
---
​

​Body Ecology Products by Donna Gates of The Body Ecology Diet ~ Rising Sun Renewal is a big fan of their products….
Please click on the image provided to order this wonderful line of healthful products. Body Ecology is a great source for cutting edge information to help you overcome health issues.
​
---
100% raw Aloe gel from the inner parts of the Aloe barbadensis miller-stockton species only.
Stockton Aloe #1 began with the pioneering work of Rodney Stockton, more than 60 years ago. Aloe may have applications for Crohn's, IBD, GERD, diabetes, immune system disorders, eczema, psoriasis, dermatitis, vaginal yeast (Candida albicans) and much more. Aloe also shows promise for helping shingles, acne, and other ailments. Many use it for their pets … including aloe for horse health!



Energy Boost 70 – is pure extracted Fulvic Minerals from humate, which has been referred to as a "fountain of youth" because of its role in plant and animal nutrition.
Energy Boost 70® liquid contains the most easily digestible and bioavailable mineral complexes and amino acids available.
Fulvic Minerals is thought by leading natural health experts to be one of the most important "missing links" in the modern food chain. Medical agricultural research continues to conclusively point to one fact: fulvic Minerals either directly or indirectly holds the keys and solutions to many of the world's health problems.
Energy Boost 70'S fulvic Minerals mineral complexes are the world's finest electrolyte, which improves energy function, increases assimlation, stimulates metabolism, restores electrochemical balance, reduces high blood pressure, enhances nutrients, and helps rebuild the immune system.
​
Sun Warrior

Liquid Light is a plant based fulvic acid mineral complex created by nature in ancient plant deposits well before modern pollutants existed. The ionic trace minerals are extracted using a cold process to create a liquid supplement that contains one of the most powerful nutrient transporters found in the natural world.

​

---

​Our E3Live is an all-organic superfood . It is 100% Aphanizomenon flos-aquae (AFA). This nutrient dense superfood contains over 65 vitamins, minerals, amino acids and essential fatty acids**. Our plant-based premium superfood is non-GMO and vegan. E3Live is our signature product, and we are proud to offer organic blue-green algae (AFA) wild-harvested from Klamath Lake in Oregon, USA.
We are the only harvesters to bring AFA to you in a fresh-frozen liquid form .
** in trace amounts
E3Live + Brain On contains:
All the benefits of E3Live Original plus…
Increased focus and clarity*
Healthy mood balance*
Healthy response to stress and enhanced well-being*
Ability to function at a higher level*
Increased concentration*
---

​Rated Best Colon Cleanse! Oxy-Powder® is a scientifically formulated, all natural colon cleanse product used to safely relieve the bloating, gas and constipation associated with an unhealthy colon. Available in 60 or 120 count, vegetarian capsules.
Global Healing Center has a wealth of information on their website. ​
---
---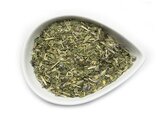 LIVER AND KIDNEY CLEANSING TEAS
Herbal Tea Blends for the liver and/or the kidneys
…
***Recommended by Andreas Moritz, author of
The Amazing Liver and Gallbladder Flush
I recommend getting both, but taking them as separate cleansing events.
Order them thru: www.presentmoment.com
Or call: 1-800-378-3245
---
---
WE DON'T JUST MAKE HERBALS, WE CREATED THE PROCESS.The Proprietary Process is Called ' From The Hill To The Home'.
This Process Allows Us To Empower You With Simple Straight Forward Information & Proven Education
So That You Feel Confident About Taking Care Of Your Families Everyday Health Challenges.
"I personally guarantee our herbal extracts are made with the purest ingredients. It brings me great joy to pass on the traditions of my family and release the formulas that my father and I have developed to the public."- Jane Barlow Christensen CEO Barlow Herbal
---

Essential Living Food's mission is to improve the health of the planet, its people, and their communities. They work in close collaboration with small farms and indigenous groups to supply their customers with the purest, most nutritious Superfoods on Earth. Their global trade partnerships help nourish sustainable agricultural practices and support meaningful development. 1% of profits are donated back to the communities who supply their exceptional products. Essential Living Foods is dedicated to fair, ethical, and holistic business practices.
---
---

Mountain Rose Herbs ~ Organic Products! We love them all but especially their Essential Oils, their Herbs and their Liquid Herbal Extracts!!!
---
---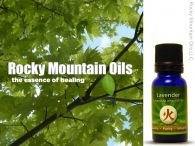 Rocky Mountain Oils...Great source for Essential oils!
---
---

---
---
Sprout People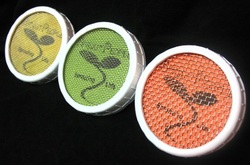 ​Fine mesh, Medium mesh and Coarse mesh.
Our 3-Screen Lid Set is made up of Stainless Steel Mesh - in 3 different mesh sizes (fine, medium and course) - each nestled in a heavy-duty Plastic Ring. Our Screen Lids fit wide-mouth canning jars.
The wider the mesh - the more readily water and air pass through the screen.
---
---
Real Foods Market
Beyond Organic
Real food goes far beyond the popularized organic vs. non-organic distinction. Real food is nothing more or less than food created by Mother Nature and eaten in its natural, unadulterated, pure and nutrient rich state. In theory, if you cannot pick it, gather it, milk it, or hunt it – it is not real food.
Four Locations in Utah! Heber City, Orem, St. George and Salt Lake City!
---
---
Cutting Edge Research....


Green Med Info - Providing up to date research and articles on Alternative Health!

---
---
EARTHING..
Earthing is a fast-growing movement based upon the major discovery that connecting to the Earth's natural energy is foundational for vibrant health.
www.earthing.com
---

​THANK YOU FOR YOUR SUPPORT! 💖
​Your purchase helps to support my passion for this work. in order to bring you cutting edge information about nutrition and holistic health options. I'm an affiliate for some of the above resource links, I earn a small commission when you use the links provided.
I only recommend products I would use myself or that I recommend for clients in my practice or at workshops.


---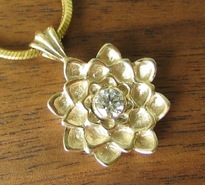 Denise Walz - Jewelry Designer ~ Gold & Silversmith
Born in Colorado, many of Denise's unique designs are inspired by her love of Mother Nature, life in the west and her relationship to Spirit.
Denise's original jewelry designs are the result of many hours of drawing out her design idea, carving the wax sculpture, and finally, using the lost wax technique each design is carefully cast and then finished. Some designs are created using the fabrication process and gemstones are often added to enhance the creation.
Denise is the designer /maker of The Salt Lake 2002 Olympic and Vail 99 Micro Cheering Bells. She has designed jewelry for The U.S. Ski and Snowboard Teams, as well as creating a logo pendant for Robert Redford's Sundance Resort.
Her sense of adventure and free spirit have taken Denise to live in Colorado, Arizona, Montana, Alaska, Hawaii and finally Utah, where Denise has lived since 1995. Many of Denise's creations reflect these beautiful places of our world. Along the way Denise has studied at many colleges and universities, as well as a variety of less formal structures.
By yours truly…


---
---
---
---
websites we love
---
BOOKS WE RECOMMEND…
The Body Ecology Diet by Donna Gates
The Green Body Cleanse by Dr. Edward F. Group III
Gut Solutions by Brenda Watson & Leonard Smith MD
Nourishing Traditions by Sally Fallon
The Amazing Liver and Gallbladder Flush by Andreas Moritz
Cultured by Kevin Gianni
---
Must See Documentaries…
The Future of Food
Fat, Sick and Nearly Dead
The Greater Good
King Corn
Food Matters
The World According to Monsanto….
​And oh so many more!

---
On the Positive Side

Fresh, The Movie
Essential Cuisine Cooking Classes
Simply Raw, Reversing Diabetes
The Tapping Solution
Rethinking Cancer
The Gerson Miracle
Dirt! The Movie

For more information on other amazing documentaries...please contact us.
---
---
---
Serving Heber City, Summit & Wasatch County locals,
​AND OUR visitors from around the world.
---
Rising Sun Renewal is located in Heber City, Utah and sees clients by appointment only.
We look forward to helping you with your journey toward improved health.
---
---
---
***MEDICAL AND WEB SITE DISCLAIMER:
Understand that those at Rising Sun Renewal are not allopathic or medical doctors and that we do not diagnose disease or prescribe. It is not the intention of Rising Sun Renewal to replace qualified medical health care. It is up to you to accept the responsibility to recognize a condition that requires a medical doctor and choose that health care with discretion.
The information provided is not intended to replace a one-on-one relationship with a qualified health care professional and is not intended as medical advice. It is intended as a sharing of knowledge and information from the research and experience of Rising Sun Renewal, LLC. We encourage you to make your own health care decisions based upon your research and in partnership with a qualified health care professional.