---
DIGESTIVE WELLNESS RENEWAL
---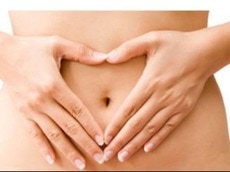 ​​
​Digestive Wellness Education
Consultations — $60 Hour
Common sense information regarding the simple ways to improve your health thru a "Back to Basics" lifestyle.
One step at a time lifestyle changes that make a big difference in your overall health.
Instruction on proven methods to help you on your journey toward improved health.
Group and Private classes are available to help you make changes in your lifestyle.
Long distance Wellness Education and Consultations are now available.
We often hear our clients tell us something like,
"I can't believe how these simple changes have improved my families health!"
---
---
HEALTHY FOOD INSTRUCTION
---
CLEANSING PROGRAMS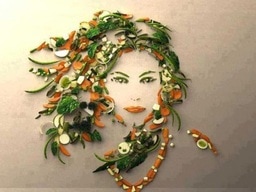 ​​CREATIVE CLEANSING FOR EVERY BODY
Cleansing Packages Include, but are not limited to;
​ Whole Body
Candida
Liver
Parasite
Kidney
Heavy Metal
SIBO
LEAKY GUT


---
---
ESSENTIAL OILS

​The Raindrop Essential Oil Treatment
Usually 1¼ - 1 ½ hours — $125

Awwww! Relaxing, and Restorative!
Essential oils are one of the most amazing healing resources of the world. They can enhance our life's physically, mentally, emotionally, and spiritually. They are a system of medicine that is in harmony with us and our environment. Scientific research has proven that essential oils have potent medicinal properties. Unlike chemical drugs, essential oils do not remain in the body, and leave no toxins behind.
---
---
​REIKI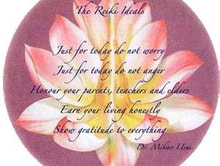 Reiki Session — $90
Reiki Classes are also available.

The benefits of Reiki are endless, but clients always report feeling relaxed, refreshed and at peace during and after the session. Long-term effects of Reiki include balance between mind, body and spirit; thus, life feels more harmonious. Meditation and being centered and focused becomes easier. Sensitivity and awareness is heightened. Dramatic improvements often occur in personal lives, in the work place and in relationships.

"Unity of Self through Harmony and Balance"

The word Reiki is made of two Japanese words - Rei which means "God's Wisdom or the Higher Power" and Ki which is "life force energy".

Reiki is a simple, natural and safe method of spiritual healing and self-improvement. It is effective in helping virtually every known illness and malady and always creates a beneficial effect. It also works in conjunction with all other medical or therapeutic techniques to relieve side effects and promote recovery.
---
---
---
---
Serving Heber City, Summit & Wasatch County locals,
​AND OUR visitors from around the world.
Rising Sun Renewal is located in Heber City, Utah and sees clients by appointment only.
We look forward to helping you with your journey toward improved health.
---
---
---
***MEDICAL AND WEBSITE DISCLAIMER:
Understand that those at Rising Sun Renewal are not allopathic or medical doctors and that we do not diagnose disease or prescribe. It is not the intention of Rising Sun Renewal to replace qualified medical health care. It is up to you to accept the responsibility to recognize a condition that requires a medical doctor and choose that health care with discretion.

The information provided is not intended to replace a one-on-one relationship with a qualified health care professional and is not intended as medical advice. It is intended as a sharing of knowledge and information from the research and experience of Rising Sun Renewal, LLC. We encourage you to make your own health care decisions based upon your research and in partnership with a qualified health care professional.