COLONICS
---
---

Colon Hydro-therapy provides gentle cleansing to remove built up toxins that create illness, with a focus on rebuilding your body thru nutritional support based on The Body Ecology Diet by Donna Gates, The GAPS Diet by Dr. Natasha Campbell-McBride, Dr. Josh Axe along with many other experts in the field of holistic health care.

​There are many medical, chiropractic, acupuncture and naturopathic doctors who prescribe colon hydrotherapy as an adjunct to treatment. In a society where Eastern and Western medicine combine to give us the best of both worlds, the acceptance of colon hydrotherapy has continued to grow with impressive, documented results. The United States is one of the few developed countries in the world that does not promote the regular use of colonics for improved health.
​
Cleansing and rebuilding a poorly functioning colon is one of the most essential steps you can take to greatly reduce the risk of colon cancer and begin to enhance your state of health. This is a very sacred and educational therapy.

Good Health starts in the colon, when health issues arise, it's important to start looking at how to restore it back to good health.
---
Why Do People Choose Rising Sun Renewal?
​

​We demonstrate a sincere commitment to continuing education, researching the research, new developments and advancements in the field of digestive wellness.
We bring only the highest quality of care, compassion, integrity and knowledge to each of our clients.
Our clinic is professional, comfortable and safe.
---
Pricing Options...
Digestive Wellness Consultations
— $60 per hour. Solutions for Today's Health
Initial Visit Consultation
~ $45 Your initial visit consultation is designed to give us the opportunity to serve you better. This is required for first time colonic clients.
We offer a free 15 phone consultation prior to scheduling an appointment, to determine how we can assist you on your health path.
Please give yourself 2 hours for your initial visit. 1 hour and 15-20 minutes (+/-) for each sessions thereafter.
Appointments that run over will be charged at a rate of $60 per hour.

Payments can be made with cash or check.
Single Colonic Session
~ $80 per session.
3 Consecutive Sessions
~ $210 when you pay for all 3 consecutive sessions on your first visit.
Package of 3 sessions
~ $225, when you pay for all three sessions on the first day of your 3 sessions.
---
The history of colonics...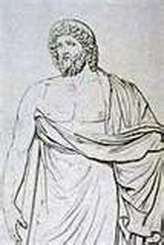 COLON HYDROTHERAPY HAS BEEN AROUND IN ONE FORM OR ANOTHER FOR THOUSANDS OF YEARS.​



In the 1800's and early 1900's almost every Hospital and Clinic in the U.S. was offering Colon Hydrotherapy as an integrated part of the wellness protocol.
When the Pharmaceutical industry gained power in the mid 1900's Colon Hydrotherapy was pushed to the background. Today, with many colon/health issues on the rise it is recognized as an important and vital part of regaining and maintaining optimal health.
---
---
How Many Hydrotherapy Sessions Does One Need?
Every body is different. We recommend starting with 3 consecutive session or 3 sessions within a weeks time. This will give your body a chance to eliminate toxins and adjust to the 'idea' of doing colonics.
The body "talks" and when we listen, it will indicate to us the frequency of sessions. Ongoing internal cleansing of the colon benefits the body as a whole and are as important as toning and strengthening our outer body. Colon hydrotherapy is an integral part of regular cleansing and overall wellness maintenance program. Once you've experience the benefits, you'd understand the true value of keeping your body clean.
---
who does colon hydro therapy?
---
Beauty start here...
---
LIV TYLER

"I believe that beauty comes from the inside out.
There's no cream that can fix you if you're not beautiful on the inside. I also believe in doing a week of fasting, colonics, and sleeping a lot."

---

jennifer aniston

Jennifer Aniston makes colonic hydrotherapy a part of her regular health and beauty regime.
​

---

MAE WEST

​Mae West took one colonic weekly for many, many years. When skeptics objected that medical experts frowned on such a schedule, Mae smiled knowingly. "Sure," she agreed. "Why wouldn't they? If you never get sick, how are they gonna earn any money?"

---
---
---
---
---
ARE YOU CERTIFIED? IS THERE A GOVERNING BODY?
Denise is a Certified Advanced Colon HydroTherapist and a Certified Clinical ColoLavage Therapist.
Denise is certified by GPACT or Global Professional Association for Colon Therapists.
GPACT heightens the awareness of the colon hydrotherapy profession, ensures continuing and progressive education in the field of colon hydrotherapy and implements professionalism beyond reproach.
---
What equipment do you use?
Rising Sun Renewal uses the Dotolo Oxygen Model BSC-UV, a state of the art colon hydrotherapy device using filtered water, without the use of chemicals.

This device is a "closed system" which affords a comfortable experience while maintaining the dignity of the client.

This patented three stage system removes particulate matter, chlorine and, with the Ultraviolet light, destroy 99.9% of bacteria and viruses that may be in the water. ​
Our colon hydrotherapy equipment is in compliance with strict FDA guidelines that dictate rigorous accountability.
---
What About Sanitation and Hygiene?
---
---
---
Information from the experts...
---
---
---
Serving Heber City, Summit & Wasatch County locals,
​AND OUR visitors from around the world.
Rising Sun Renewal is located in Heber City, Utah and sees clients by appointment only.
We look forward to helping you with your journey toward improved health. ​
---
---
---
***MEDICAL AND WEB SITE DISCLAIMER:
Understand that those at Rising Sun Renewal are not allopathic or medical doctors and that we do not diagnose disease or prescribe. It is not the intention of Rising Sun Renewal to replace qualified medical health care. It is up to you to accept the responsibility to recognize a condition that requires a medical doctor and choose that health care with discretion.

The information provided is not intended to replace a one-on-one relationship with a qualified health care professional and is not intended as medical advice. It is intended as a sharing of knowledge and information from the research and experience of Rising Sun Renewal, LLC. We encourage you to make your own health care decisions based upon your research and in partnership with a qualified health care professional.